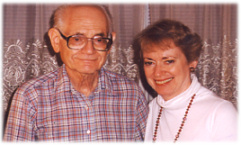 Barbara and Hy Brett

Barbara and Hy Brett are that increasingly rare breed known as "Native New Yorkers." Born in Manhattan, they have lived in every other borough of the city except Staten Island, to which they ferry across the harbor to visit relatives.

Both started out as journalists. Hy was a feature writer and librarian at the New York Post, and Barbara spent her early career as an editor of women's magazines. From there, she moved into book publishing, becoming vice president and publisher of Thomas Bouregy & Company, where she oversaw the company's hardcover fiction line for libraries and its softcover reprints of the classics. In 1993, with Hy's help, Barbara established her own publishing company, devoted to hardcover inspirational nonfiction. The first book she published was the international bestseller Where Angels Walk by Joan Wester Anderson, which was on The New York Times bestseller list for over a year.

In between these activities, Hy and Barbara have both managed to find some time for their own writing. Hy's articles and humor have appeared in such diverse publications as The New England Journal of Medicine and True Confessions. His quotation anthology, HOW TO SURVIVE THE NEW MILLENNIUM: Recycled Wisdom for an Age of Diminished Expectations, was hailed by critics as "an indispensable book for the Anxious Class," and his love letter to his home town, THE ULTIMATE NEW YORK CITY TRIVIA, so impressed Mayor Rudolph Giuliani that he had excepts featured on New York City's Centennial Web site. Hy also co-authored A BOOK OF LOVE FOR MY SON with H. Jackson Brown, who wrote the perennial bestseller Life's Little Instruction Book.

Barbara is the author of three novels that were published before she started her own company: BETWEEN TWO ETERNITIES, LOVE AFTER HOURS, and SIZZLE. Together, Hy and Barbara wrote the critically acclaimed mystery novel PROMISES TO KEEP, which was a Mystery Guild main selection. Time constraints of running a publishing company forced Barbara and Hy to put their writing on hold. No longer willing to make that sacrifice, Barbara has now closed the company, and the two of them are back at their computers again.



Barbara Brett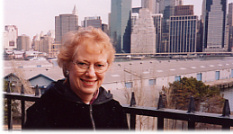 Barbara Brett
Barbara Brett's lively and colorful publishing career includes stints as a proofreader for a popular men's magazine and as the meat-and-poultry editor of a trade magazine. For several years she was the editor of, consecutively, True Romance and True Confessions magazines, the nation's leading confession publications. During this time, she began writing mainstream novels, and after the publication of two of them, she was named vice president and publisher of Thomas Bouregy & Company, where she oversaw the company's hardcover fiction line for libraries and its softcover reprints of the classics. Later, she established her own publishing company, devoted to hardcover inspirational nonfiction. The first book she published was the international bestseller Where Angels Walk by Joan Wester Anderson, which was on The New York Times bestseller list for over a year and has sold over two million copies. Barbara has been interviewed in the media and has lectured on writing and publishing around the country.
Barbara is the author of BETWEEN TWO ETERNITIES and LOVE AFTER HOURS, originally published by Avon Books, and SIZZLE, originally published by Zebra. With her husband, Hy, she wrote the critically acclaimed mystery novel PROMISES TO KEEP, originally published by Harper & Row, and a Mystery Guild main selection. Now that Barbara has closed her publishing company, she is concentrating on bringing her fans great new reads. Keep watching this website for exciting new titles!
Hy Brett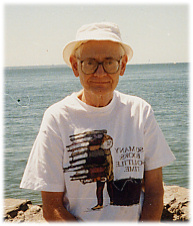 Hy Brett
Journalist Hy Brett grew up on New York's Lower East Side, where the first order of business was to learn both the official and streetwise rules of survival. When the weather was too cold to sell shopping bags, or too hot to play stickball, he would visit the Seward Park Public Library and read books that he hoped would explain the way the world works. He is still reading and trying to learn. Accent on trying.
Hy was a librarian and feature writer at the New York Post until he left to help his wife, Barbara, run her publishing company and to pursue his own writing. His articles and humor have appeared in such diverse publications as The New England Journal of Medicine and True Confessions.
Hy is the author of the Global eBook Awards Finalist WISHFUL WEDDINGS: From Casablanca to Titanic...Star-Crossed Lovers United at Last, the laugh-out-loud book that brings happily-ever-after to everyone's favorite ill-fated couples. His hilarious spoof on government studies, A SECRET REPORT TO THE TRUE AMERICAN FAITH SOCIETY: Senior Citizens and Their Threat to America, is ratcheting up five-star reviews. PROMISES TO KEEP, the critically acclaimed mystery novel he wrote with Barbara, was a Mystery Guild main selection. His quotation anthology, HOW TO SURVIVE THE NEW MILLENNIUM: Recycled Wisdom for an Age of Diminished Expectations, was hailed by critics as "an indispensable book for the Anxious Class," and as an "inspirational" aid by John A. Koskinen, Chair of President Clinton's Council on Year 2000 Conversion. THE ULTIMATE NEW YORK CITY TRIVIA is Hy's love letter to his home town. Mayor Rudolph Giuliani was so impressed with it that he had excepts featured on New York City's Centennial Web site. Hy also co-authored A BOOK OF LOVE FOR MY SON with H. Jackson Brown, who wrote the perennial bestseller Life's Little Instruction Book.
Hy is currently at work on new books you won't want to miss. So keep an eye on this website!